A prototype of Citroen's soon-to-be-released midsize SUV has been sighted undergoing road trials for the first time. This move demonstrates the French manufacturer's commitment to the Indian market and the opportunities SUVs present, even for new entrants.
A Facebook user named Akhilesh Vasudevan uploaded the picture and shared it with the world.
Only a little over three months ago, Carlos Tavares, CEO of Stellantis, announced that following the introduction of the C3 in India, Citroen would introduce an SUV and a multi-purpose vehicle. A short time later, he noted, all three vehicles will be electrified.
We initially disregarded this photo as just another test mule for the C3, thinking it might be the 2023 version of the identical little SUV that is on sale now. But something changed in us when we saw the image again.
The wide C pillar is echoed by an equally out-of-the-way bumper. In order to qualify for lower tax rates for vehicles under 4 metres in length, the standard C3 has its bumper packed in close to the back wheels.
Finally, the taillights are a dead ringer for the C3's, but they lack the indication and reverse lights of the C3 and the other compact SUVs. The test mule only wears a pair of white, slightly oversized glasses.
The current C3 is 3981 mm in length, and the sighted test mule appears like it will easily exceed the conventional 4-meter length, putting it squarely in the midsize SUV class alongside vehicles like the Hyundai cars i.e. Creta, Kia Seltos, and many more outstanding SUVs.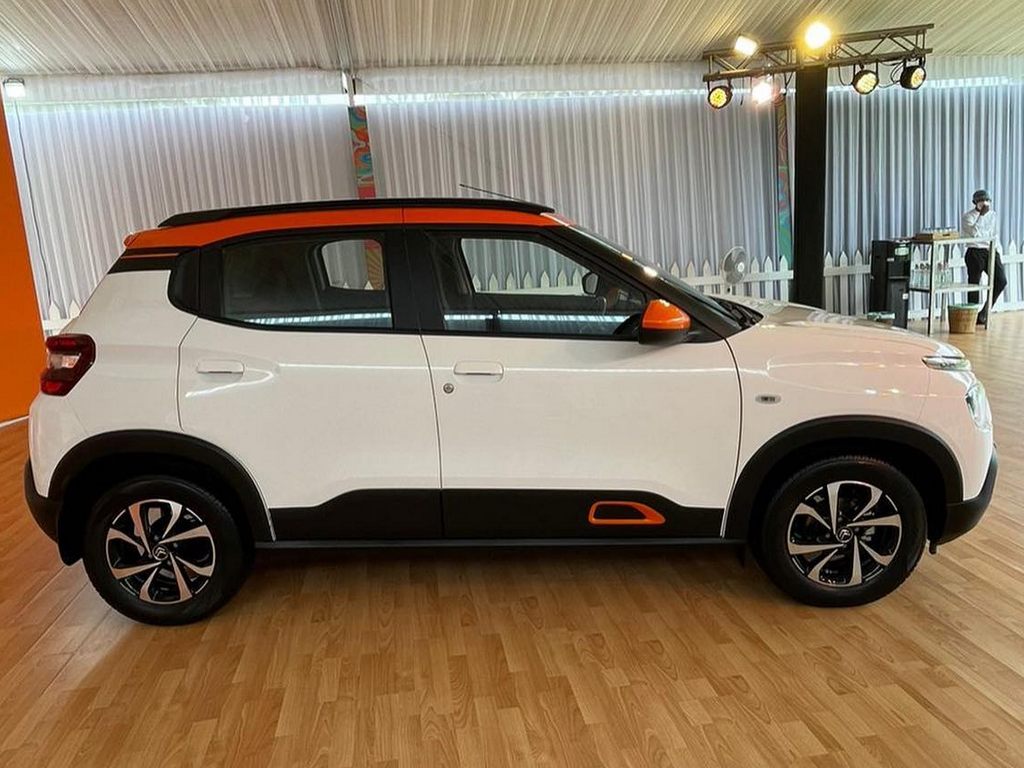 Currently, there are no MPVs or midsize SUVs in Citroen's global lineup with design elements of this test mule. So, it might be developed specifically for the Indian market sharing a lot of parts with the C3 for an aggressive price tag.
Citroen might also use the C3's petrol powertrains on this car which are know for segment-beating acceleration and torque output. Like the C3, you can expect an aggressive price tag for this car as well when it goes on sale late this year or early next year.